Okay, so, I thought that it would be nice to have a post that would have all the songs I had to write to for
Love's Tender Refrain
available to download for all the people that liked the series (and heck, even those that didn't!).
The fabulous banner that I have here is from our ever talented

kari77
who couldn't be satisfied with being a phenomenal writer - she also has become an awesome graphics designer.
The songs each have a link for download (just in case you had any of the songs already or weren't interested in all of them) and at the end of the post, there is a link to download the whole album.
Thanks to every one for reading.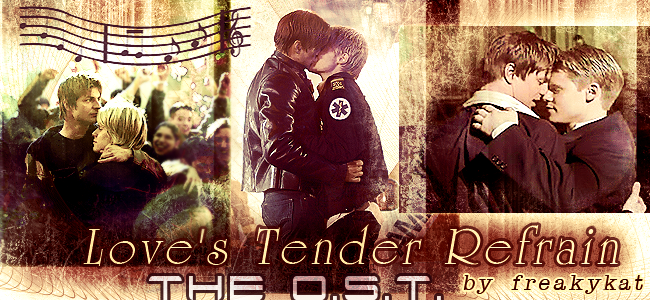 ( Love's Tender Refrain - Original Soundtrack )
###